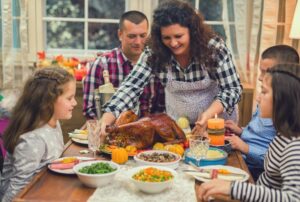 As the twinkling lights go up and the aroma of festive delights fills the air, there's no denying that the holiday season is just around the corner. What about your furnace though? It's the unacknowledged provider of winter comfort that quietly works behind the scenes to make sure that your home stays warm and cozy throughout the festive months.
Amidst the merriment have you ever stopped to consider whether you need furnace repair in Maumee, OH? If your furnace is not as ready for the festivities as you are, it might be time for a check-up. Here are a few ways that you can keep your furnace running smoothly throughout the season.
Festive Filters for a Clean Start
Imagine your furnace as the conductor of a cozy winter symphony, and the air filters as the sheet music. Just like a well-rehearsed orchestra, your furnace performs at its best when the air filters are clean and in tune. Start your holiday furnace checklist by replacing or cleaning the filters. This allows the warm melodies of comfort to flow freely throughout your home.
Deck the Halls with Thermostat Joy
'Tis the season for setting the perfect temperature and creating a holiday ambiance as warm as your favorite festive drink. Make sure that your thermostat is in good working order and calibrated to the ideal temperature for comfort and energy efficiency. Whether you're hosting a holiday feast or enjoying a quiet evening by the fire, your thermostat should be ready to dance to the rhythm of your holiday plans.
Safety Checks
Before the festivities kick in, perform safety checks to make sure that your furnace is operating securely. Check for any unusual sounds, odors, or leaks. If your furnace is gas-powered, make sure that the pilot light is burning steadily. A safe furnace is a happy furnace that is ready to jingle all the way through the holiday season.
A Well-Ventilated Home
Proper ventilation is the secret to a cozy home during the holidays. Make sure that all vents and registers are unobstructed. This allows the warm air to circulate freely. A well-ventilated home is the perfect canvas for the holiday spirit to paint its warmth.
Give Your Furnace A Check-up
Schedule a professional maintenance check to make sure that all components are in tip-top shape. A clean and well-maintained furnace operates efficiently, saving you energy costs and making sure that your home stays a warm haven for holiday cheer.
As you deck the halls and prepare for the festive season, don't forget to extend the holiday spirit to your faithful furnace. A little care and attention ensure that it's not just ready for the holidays but is also in the perfect festive mood to keep you warm and cozy. After all, a toasty home is the best backdrop for creating holiday memories that will be cherished for years to come.
Here's to a warm and joyful holiday season! Contact AW Heating & Cooling today! Your Comfort Specialists.