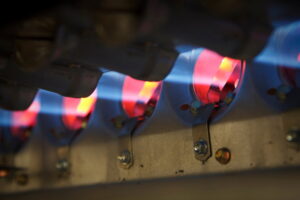 It likely goes without saying for residents here in Maumee or one of the surrounding communities that it gets pretty dang cold in the winter! As such, you use your heater on a regular basis, counting on it to keep you comfortable as well as safe.
Did you have it professionally tuned-up before the winter season started? The good news is, that even if you answered "no" to this question the only time it's too late is if your heater completely broke down and is beyond repair. Skipping maintenance even one year can leave you with surprise repair needs that will cost a lot and could even be dangerous.
One repair need to be especially aware of, if you have a gas-powered heater, is replacing a damaged heat exchanger (or replacing the whole system if the problem is severe enough). Look, gas-powered heaters on not inherently dangerous. But yours can absolutely become so if you neglect this vital component. Keep reading to learn more!