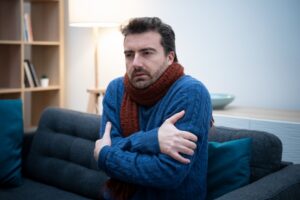 Whether you're using a gas furnace, electric heat pump, or some other type of central heating system, your heater is a complex piece of machinery. When caring for an appliance as important as this you are going to need one thing—professional help. Trained and experienced HVAC technicians, such as the folks on our team, will help ensure that your heating system runs as efficiently and effectively as possible, for as long as possible. We do this through professional and accurate installation, reliable repairs, and diligent maintenance.
Still though, even with all this, repair needs do crop up. No heating system is indestructible!
If you have a central heating system, but especially if you're using a furnace, then this blog post is for you. Below, we have uncovered some signs that your furnace is suffering. These problems are relatively common—enough so that they're what we get called for the most—so we can tell you what's probably going on, and you can count on us to fix it. Read on!