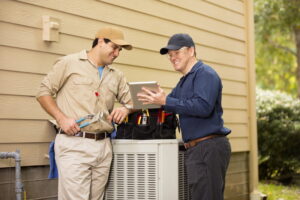 There will come a time in every homeowner's life when they will need to replace a major appliance. Hopefully, you won't need to replace more than one at once! But if it's your air conditioner, it's going to be an expensive replacement for sure.
This may lead you to trying to go with the lowest priced air conditioner you can, but we really encourage you to remember the adage, "you get what you pay for." So long as your air conditioner is properly maintained throughout the years, a well-installed and properly matched air conditioner will work very efficiently, lowering your monthly energy costs.
But what if you don't know how to tell when it's time for an AC upgrade? Well fortunately, we've shared some signs below!