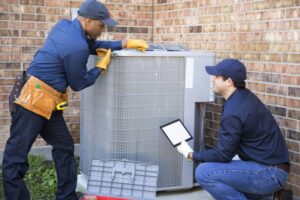 The official end of summer is upon us, right around the corner. We might not quite be ready for chillier temperatures though. Most of us have still been using our home air conditioners quite a bit, after all.
Did you have yours maintained this past spring? If so, and as long as you followed up on any repair needs that were recommended, your air conditioner is probably in great shape!
But what if you skipped maintenance, delayed repairs, and/or have an aging air conditioner? Well then you might be in for a rude awakening. After all, this is the most likely time for your air conditioner to experience repair needs–when it's gone through a long, hot summer. Read on as we uncover some of the most common AC repair needs you may see now.