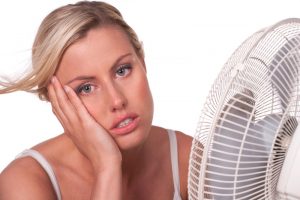 Living in Toledo means knowing how hot it can get in the summer. When you hear people from the coastal cities complain about heat and humidity, you know they've got nothing on you. This is exactly why it is a huge problem when your air conditioner gives out at the worst possible time. Thankfully, with our 24/7 services, we've got you covered.
If you have found that your air conditioner just won't work anymore or seems to be ready to give up at any moment, you should reach out for an AC replacement. To do that though, you will need to know which system you want to install next.
3 AC Systems You Should Know About
You'd be surprised how many people think that because they started out with one air conditioning system they have to stick with it for the rest of their time in that home. This just isn't true! If a different air conditioning system matches your needs more effectively, a switch is possible.
It helps to know what your options are. Here are the three key types of air conditioners out there that can help keep your home cool.
The Central Air Conditioner: A central air conditioner is usually what everyone pictures when they think about an AC system. Using an outdoor condensing unit and an indoor evaporator unit, the central AC system is great for homes that need a strong cooler to provide even temperatures throughout the house. As long as you have ductwork in your home and space for both units, this system can work well in your home.
The Heat Pump: The heat pump has a similar set-up as the central air conditioner but a different style. While there is still an outdoor condenser unit, the indoor unit is "replaced" by air handlers that are set up in key areas throughout the house. This system is able to offer customized comfort as you can run one air handler at a time if needed. What's more, a heat pump can provide both heating and cooling–a two-for-one deal!
The Ductless Mini Split: Last but not least we have the ductless mini split or the ductless heat pump. This system has the same set up as the heat pump with one key difference: it doesn't require ductwork to operate. This makes the ductless system ideal for homes with failing ductwork or homes that are too small or old to accommodate the installation of ductwork. Plus, it offers all the perks of a regular heat pump.
Do you have an AC system in mind that you think would be a good fit for your home? Even if you still aren't sure, the technicians at AW Heating & Cooling can help. We will work with you through selecting your new system, removing your old AC, installing your new unit, and then providing air conditioning tune-up in Holland, OH, and any other AC services you need.
Reach out to the team at AW Heating & Cooling to get started. We are Your Comfort Specialists.