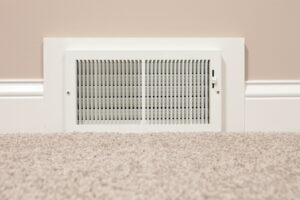 With spring officially here and summer not very far behind, you may be thinking about how you hope your air conditioner will make it through the warmer temperatures without any trouble. After all, who wants an interruption to their home comfort on the hottest of our summer days? There's no way you can completely guarantee your system won't struggle this season, though you can certainly reduce the risk by scheduling professional AC maintenance. This allows our technicians to thoroughly inspect, clean, and adjust components that need it, all of which can prevent up to 85% of the repair needs a system might ever need in its lifespan.
But that doesn't eliminate all repair needs. Regardless of maintenance, you should ensure that you know the signs of a struggling air conditioner. The sooner you can spot indicators and give our team a call, the quicker we can help your air conditioner get back to business. Read on as we uncover some of these common indicators!
Higher-Than-Average Utility Bills
One big sign that your air conditioner is struggling with some kind of malfunction or problem is when your utility bills spike higher than what they were this same time last year, or even higher than what your neighbors are paying. What this is a sign of is that something is causing the system to work inefficiently, and that's what's causing the rise in costs.
Strange Noises
Your air conditioner has some pretty typical noises it makes as it runs—the whir of the fan motors, the louder sound of the compressor motor running, air moving through your ductwork, and even water dripping into the condensate pan (this one isn't usually one most people hear, but it's possible!)
What you shouldn't hear is anything outside of these noises, coming from the system. That might include hissing, clanging, banging, or heavy rattling.
Short-Cycling
The compressor of your air conditioner is designed to run in regular cycles of about 15 minutes at a time. If your air conditioner is shutting down its cycles early, and then turning back on just a few minutes later, the process is called short-cycling. Short-cycling is both the symptom of a problem and the cause of future problems—it signals a potential electrical issue in the system, and the continued short-cycling increases wear and tear, plus inefficiency.
Ice on the Evaporator Coil
There actually shouldn't be ice on any part of your air conditioner. If it begins to appear on the evaporator coil of your air conditioner, it could be the sign of a refrigerant leak. Ironically, ice development on the evaporator coil actually insulates the coil, making it even harder to absorb heat.
You can't just scrape the ice off or thaw it yourself either—this fix will only be temporary and may damage the AC further. The best thing you can do is give our team a call.
Uneven Cooling
If you notice hot spots in areas of your home that you haven't before, it can be a problem with your ductwork. Damaged ductwork can actually let about 30% of the conditioned air your system is producing escape into unoccupied spots like your attic or behind drywall. That's energy you're paying for, but losing out on.
For professional AC repair in Sylvania, OH, contact AW Heating & Cooling today.