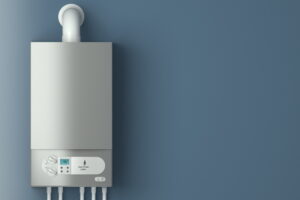 If we ask you to picture a water heater in your head, what do you envision? We'd guess you're seeing a big tank that has pipes and lines coming out of it, right? Now, take away the tank.
Perhaps you're confused by this concept, or maybe the room you pictured in your mind is now flooded, depending on how deep your imagination runs. However, we want to bring this idea up because you do not actually require a tank to get hot water into your home. This is due to the invention of tankless water heaters.
A tankless system is just about what it sounds like. It heats up hot water, but doesn't require the use of a tank to hold multiple gallons of water at a time. Not only is this a great piece of technology, but there are a number of benefits associated with it. Read on to learn more!