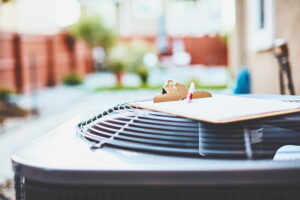 When people start turning on their air conditioners for the first time, we get plenty of calls from customers telling us that their air conditioner is not working. Most of the calls we get are for a common repair: a failed capacitor, though customers aren't often aware that this is the problem. So then the question becomes, can you use your air conditioner despite a bad capacitor?
The simple answer is "No."
There are two types of capacitors–the start capacitor that signals the AC motors to start up, and the run capacitor that keeps those motors running through each cooling cycle.
If your HVAC system is giving you trouble, it is definitely time for you to call in our professionals for air conditioning repair in Toledo, OH. We'll determine if a capacitor is to blame, and make the necessary repairs. In the meantime, read on to learn more about this component and its importance to the functionality of your air conditioner!