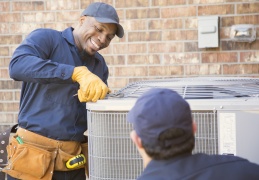 The air conditioner is arguably the most important investment for your home. If you live in Ohio, you know that is an understatement, especially during the peak of summer. Having a properly working air conditioner is a necessity as the temperatures reach boiling hot temperatures.
Unfortunately, like all appliances, air conditioners have a limited lifespan. Even though the air conditioning in Maumee, OH, is designed to last a long time, it cannot keep your home cool forever. There will come a point when you have to replace your current unit with another one. Considering how much a unit can cost, you might not feel too inclined to be quick to spend money on one. It is a decision you have to make only when it is necessary.
If you have been on the fence about whether you should invest in a replacement for your current AC, you are not alone. We will tell you about the most important signs that indicate that it is time to replace your air conditioner with a newer model.