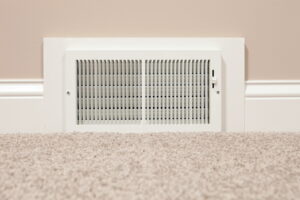 Air conditioners can last for many years with the proper maintenance and care–about 10-15 years in fact! But without maintenance, you can expect that lifespan to be cut in half. More on this below!
If you take the time to understand why and how the maintenance needs to be performed, you can avoid the untimely demise of your air conditioning system. With that in mind, the following is an overview of the importance of professional air conditioning maintenance.
Longer Lasting
As mentioned, one of the top ways to kill your air conditioner is by waiting too long to seek professional maintenance. However, by scheduling annual maintenance each spring, you can extend the life of your machine by 2-10 years. The average air conditioner lasts around 5-8 years, but it can last anywhere from 10-15 years with proper maintenance!
Save Money
In keeping with that notion, scheduling regular maintenance repairs for your air conditioner can also save you money. Although it may seem counterintuitive, if you fail to have your air conditioner professionally serviced, you will have to replace your air conditioning unit far sooner than if you are keeping up with maintenance and repairs. Therefore, scheduling the repairs now can save you lots of money in the long run.
Moreover, it can also help boost energy efficiency. The older an air conditioner gets, the more it costs to run. A rapidly-aging air conditioner costs much more to operate than one that is well maintained.
Fewer Repairs Required
Waiting until the air conditioning unit clearly needs repairs before scheduling maintenance can be detrimental to your system. Moreover, it also ensures that you will, at times, need to go without using the unit while you wait for repair professionals to become available. No matter if you are waiting a few hours or a few days, going without an air conditioner during the summer months can be nightmarish. However, by scheduling your repairs regularly, you can avoid surprises and use your unit whenever you need to.
Optimize the Warranty
Purchasing an air conditioner with a warranty can be a great investment. However, this is only true if you are keeping up with regular maintenance. Warranties cover issues caused by breakdowns that are caused by manufacturer's errors. However, suppose the unit is not being well maintained. In that case, the warranty becomes null and void, and you will be forced to repair or replace units even when the manufacturer causes the breakdown.
Are you searching for AC maintenance in Maumee, OH?
Overall, if you are in search of AC maintenance in Maumee, OH, be sure that you are hiring a professional you can trust. An improperly maintained air conditioning unit can cause much more harm than good.
When you're ready to schedule your next appointment for AC maintenance in Maumee, OH, contact AW Heating & Cooling!