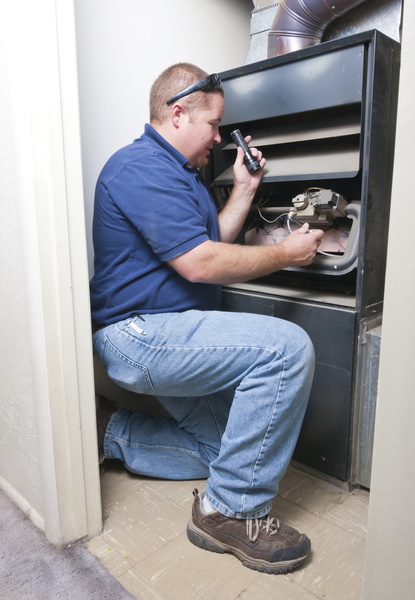 We really can't stress just how important a maintenance tune-up is for safe heating in Toledo, OH. This is especially true if you use a gas-powered furnace or heating system. While gas-powered systems aren't inherently dangerous, if they're not properly cared for as they age, they certainly can become so. The burners get dirty and cause subsequent problems that can lead to cracked heat exchangers and household exposure to harmful gasses like carbon monoxide.
During maintenance, our technicians thoroughly inspect your system, clean it, and alert you to any repair needs so you can get them on your schedule right away. But what does this all really entail? What actually happens during a maintenance tune-up?
What Happens During an HVAC Inspection
We're going to take a look at the "inspection" portion of maintenance tune-ups. What is so important about this? What do our technicians look for? Isn't this something you can do on your own?
To answer that latter question, HVAC inspections of any kind require skilled technicians with the right training and tools. Heaters, and air conditioners, for that matter, are intricate pieces of technology, and inexperienced homeowners simply do not have the training or knowledge to properly diagnose when something is wrong.
As for what a technician looks for during your heating tune-up, there's an expansive list. We'll go through a checklist to analyze the major components of your heating system. Keep reading to learn more about what we look for:
Corrosion, or Loose Electrical Connections: Many of the most common malfunctions in an HVAC system are electrical in nature. Moisture and chemicals in the air can cause problems for electrical wiring and connections, leading to corrosion. This can eventually lead to a domino effect and impact other parts of the system. Our technicians look closely at this, as well as if there are any loose connections that need tightening.
Motors in Need of Lubrication: Our technicians pay close attention to the motors in a forced-air HVAC system that operates the fans (and compressor, in the case of a heat pump). The strain on these motors can cause overload and burnout. Plus, if these motors are dusty or losing lubrication, our technicians will lubricate them, or if necessary recommend replacement.
Refrigerant Pressure and Levels: If you're utilizing a heat pump system for your heating needs, that means you're making use of refrigerant. Refrigerant is the liquid to gas fluid that makes cooling and heating your home possible with one of these systems. Your heat pump is supplied with enough refrigerant during installation to ideally last its entire lifespan. If you're losing refrigerant, it means there is a leak in your system. The source of the leak must be located and repaired, and the refrigerant will need to be refilled—recharged—in order to maintain proper heat pump functionality.
Thermostat Problems: Our technicians will also check your thermostat. Sometimes, what's thought to be a furnace or heat pump problem is actually a problem with the thermostat. Even the smallest thermostat miscalibration will begin draining energy needlessly.
To schedule your next professional heating maintenance appointment, contact AW Heating & Cooling today!