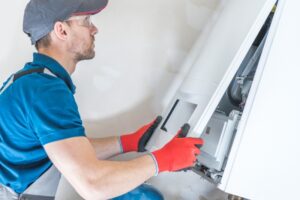 If you've come across this blog post, then there's a good chance that you are on the lookout for a new furnace. We hope that this isn't because your current system just broke down and you need reliable heat now. Either way, however, it's important that you not rush into an HVAC purchase or installation.
Doing so can leave you with a heating system that isn't properly matched for your home, and as a result, doesn't perform as efficiently as it should be able to.
So, it's important to work with a pro and make sure you get all the information you need before you schedule your furnace installation. For instance, what's the difference between a gas or electric furnace? Is one better than the other? Read on to find out!