Many businesses use rooftop AC units as opposed to standard central air conditioning. While these units were originally designed with a specific use case in mind, they've become commonplace for entirely different reasons. If you're curious about the benefits of rooftop HVAC units, this is what you need to know.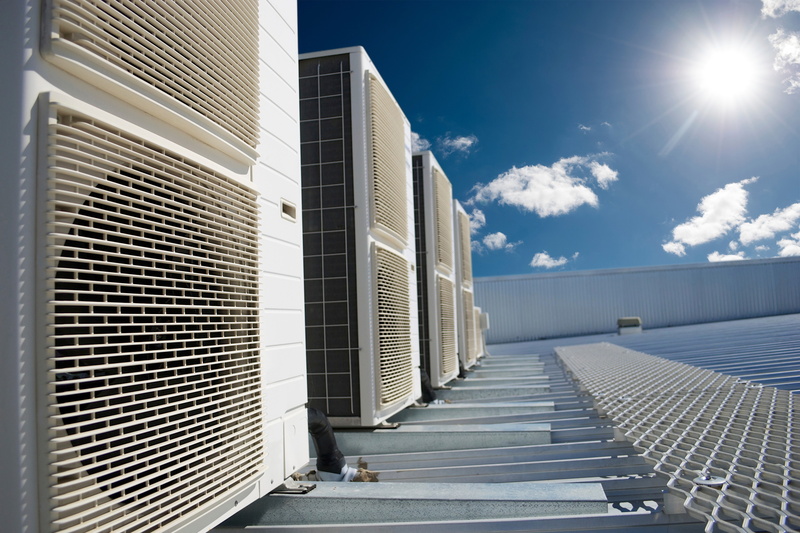 They Save Space
HVAC units aren't exciting for your potential customers and visitors to see. Rooftop units don't take up valuable space for your business that can be used to create a better atmosphere and aesthetics for your guests. They're out of sight and out of mind, so you can focus on what's important for your business without any visual obstructions.
Improved Indoor Air Quality
Rooftop HVAC units have humidistats. These constantly work to adjust the moisture levels in the air to target and maintain a specific humidity target. This controls the comfort level of your business and maintains a pleasant atmosphere for guests even when there's a lot of foot traffic.
More Energy Efficient
These rooftop units are optimized for energy efficiency. Businesses go through a lot of energy on any given day, which is why commercial equipment uses various energy ratings such as HSPF and SEER to optimize your heating and cooling energy use and costs. It's better for the planet and your bottom line.
Easy Access for Repair Technicians
While a rooftop unit may seem difficult to access, they're actually preferred by your HVAC repair technicians. Access to the roof means technicians aren't working around cluttered, heavy foot traffic areas. They aren't using dangerous tools around customers or focusing on closing off an area to work. Technicians can focus on the task at hand and provide a faster repair solution.
Modular Design With Business Growth in Mind
Have you ever noticed multiple AC units on the roof of a business building in the past? This is because they're entirely modular. If your business area expands and one unit doesn't provide the same level of quality and control that you want, another unit can be added later and work with your existing unit(s). Commercial HVAC units grow with your business so you don't have to install an entirely new system every time your business grows.
Quieter for You and Your Guests
Loud mechanical HVAC components don't create a good atmosphere for business. Distracting noise from compressors and loud fans would only disrupt your day and be off-putting to your guests. Rooftop HVAC units house all those loud components in a place where your guests can't hear them.
Commercial HVAC Rooftop Unit Installation and More
We provide commercial air conditioning, duct services, indoor air quality control services and so much more. We've served the Perrysburg, OH area since 1997for new commercial HVAC installation, repairs, maintenance and other commercial services.

AW Heating & Cooling, Inc. provides reputable commercial HVAC Perrysburg, OH services for your business. Contact us today to schedule service for your rooftop HVAC unit.