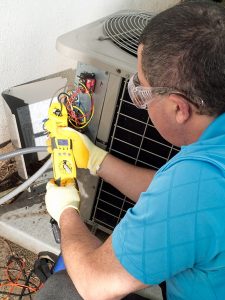 It may officially be fall, and it may almost be time to shut down our air conditioners for the season, but that doesn't mean you should ignore cooling system problems if you have them. In fact, doing so could leave you with a completely broken down system next spring when you need it the most.
Basically, the longer you wait to service your cooling system, the more you increase your chances of experiencing HVAC problems. This is especially true if your air conditioner shares ductwork with your furnace, or if you have a heat pump that you'll be using for heating in addition to cooling.
So what can you do? Watch for signs of AC trouble and ensure you call our team if you notice any of the following issues!