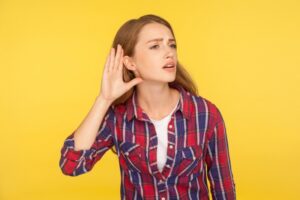 A good furnace can be relied on to keep you and your loved ones warm throughout the winter months.
Even the most advanced furnaces on the market today rely on a complex range of systems and mechanisms to run. That means occasional noises from your furnace are to be expected – a rush of air intake here, a hum as you turn up the heat there.
So far, so normal, and oh so comfortable. But there are some noises no furnace owner wants to hear, and these can indicate faults, harm, or even dangerous defects in your furnace. Catch them early, and you can nip the issue in the bud – here are the sounds to watch out for.
Rattling
Hearing a rattle from your furnace might feel like no big deal, yet it can quickly become one if you're not careful. A rattle in the furnace is often an indication of a loose panel or misaligned component in need of fine-tuning.
Yet it can be a lot worse, perhaps to a dangerous degree. A rattling furnace could be caused by a damaged or broken heat exchanger. That could well mean carbon monoxide gas leaks into your home, which is incredibly dangerous.
Clanking and Clicking
Clanking and clicking sounds might sound like a machine hard at work, yet these noises in your furnace aren't to be ignored. That tapping, clanking sound, as though one mechanism is striking another inside your furnace, often indicates damage to the blower wheel.
The longer this clanking in your furnace goes on, the more severe the issue stands to get. The best course of action is immediately deactivating the furnace and getting in contact with the professionals.
Banging
A deep booming sound from your furnace is never a good thing. It's actually the sound of a small explosion inside your furnace, caused when it ignites and catches the dirt and grime that's built up within the machinery.
The longer this goes on, the more damage is being done to your furnace. Not only does that mean a potentially bigger repair bill, but it also could cause serious damage to the machinery. Again, this can lead to carbon monoxide leakage if it's not addressed in short order.
Screeching and Shrieking
A shrieking furnace isn't just a nuisance – it's a sign of a growing inefficiency in your furnace overall. In fact, you might notice your home isn't warmed as thoroughly when your furnace is shrieking, and there's a reason for that.
This sound means your furnace has a problem with its blower motor. This is something that it's smart to have seen by a trained professional straight away. While it could be as simple as your blower motor needing some lubrication, the entire motor itself might also be at fault.
And remember – the longer that screeching goes on, the less effective your home is being heated.
When you need reliable furnace repair in Maumee, OH, look no further than AW Heating & Cooling. Contact us today!