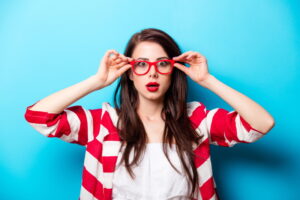 The powerful heat provided by your furnace is crucial to keeping your home comfortable in the colder months. It's the dependable core of so much of what we do – all at the flick of a switch or a turn of a dial.
But if you're reaching for the controls and finding your furnace won't turn on, it's natural you might feel a shiver down the spine – and not just because of the cold! Are you now going to have to pay out for repairs?
Luckily, it might not be that drastic – but try a few troubleshooting tips out first. The issue with your furnace might not be as serious as you think.
Check the thermostat
The point of your thermostat is to set it and forget it, right? Absolutely – it's why they're such a popular feature in so many homes. But that doesn't mean a forgotten thermostat is always running as it should!
In fact, it might be the cause of your furnace not turning on. Adjust the thermostat temperature and see if the furnace reacts by activating as it should. If it doesn't, the connection between your thermostat and the furnace might be what's gone wrong – and you might need a professional to sort that out.
Are there gas-flow problems?
If gas isn't reaching your furnace, it doesn't have any fuel with which to activate. This is a check best suited for a professional, but you can still check if there are any at-a-glance faults with any visible gas pipes – blockages, cracks, leaks, or the like.
Check for furnace control board damage
The control board of your furnace is a crucial part of its overall mechanics. It's in charge of what activates when, which components work in harmony with which, and how to regulate temperature safely.
Yet control boards themselves can definitely go awry. Safely check if there is a buildup of dirt, a broken button, loose wiring, or any other visible faults with the control board preventing the furnace from functioning.
Is the air filter clogged?
The air filter of your furnace is a vital part of its operation, and if it gets dirty or becomes clogged, things can escalate fast. In fact, even if this isn't why your furnace won't turn on, you ought to change a dirty air filter if you find one when checking it.
This is one of the more common reasons why furnaces stop working – it's not efficient for a furnace to operate with blocked airflow.
Faulty electronics
Even gas-fired furnaces use circuitry to switch on and off, meaning almost every modern furnace uses circuit breakers as a safety feature in their ignition systems.
Of course, these can still become faulty – and you can check circuit breakers in the home to see if they've tripped. If so, it might be that you need replacement circuitry for your furnace.
For reliable furnace repair in Maumee, OH, reach out to AW Heating & Cooling. Contact us today!