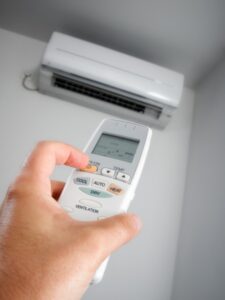 Did you know that professional, routine HVAC maintenance is the best way to prevent the need for heating or air conditioning repair in Toledo, OH? In fact, professional maintenance can help you avoid up to 85% of the repair needs your system might ever need.
This is because, during maintenance, our technicians do a thorough inspection of your system. This allows us to catch small wear and tear issues and either make adjustments or alert you to the problem so you can schedule a follow-up service right away–which means that those small issues won't have the opportunity to snowball into bigger, more expensive repair needs.
If you have a ductless heat pump system, you might think that since you had maintenance done last spring, you don't need to have it done again this fall. But actually, because your ductless system serves as both an air conditioner and a heater, and both of these systems require annual maintenance, you should go ahead and schedule a tune-up now. Read on to learn why this is so important!