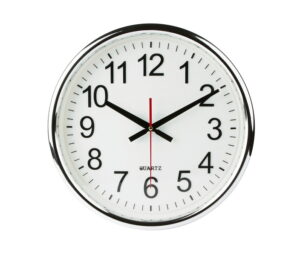 It's no secret that it gets pretty cold here in the Toledo area during the winter. You need a fully functional and efficiently operating furnace to get you through. This is a lot more likely if you invest in annual maintenance! Routine preventative maintenance allows our technicians to fully inspect, clean, and adjust components that need it–all of which helps you avoid sudden and unexpected repair needs.
What if your furnace breaks down between tune-ups though, or has a problem that interrupts furnace operation? This is of course a frustrating problem to have, and can't be fixed with the snap of your fingers. We're fast, but there's always going to be a waiting period–so what do you do to keep your family comfortable while you wait for furnace repairs? Read on for some ideas!
Keep Your Doors and Windows Shut
We're not just talking about your front door or living room windows. Keep your bedroom doors shut too. This will help each individual room retain the warmth it had for as long as possible. This is especially helpful if you have south-facing windows in a room, as that room will be the warmest during the day thanks to the sun.
Layer Up!
Did you know that skinny jeans don't help your body retain heat? Unless they're fleece, you're not going to get a whole lot of warmth for them. When you're really cold and want to retain body heat, it's a good idea to do multiple layers. If you have leggings or thermals, put those on first, then pants. Wear a light jacket in your home, and don't be embarrassed to accessorize with a hat and a scarf!
Cook a Hearty Meal
One thing we would never recommend, for safety reasons, is turning on your oven or stove as your primary heat source. However, it definitely does boost the heat in your home–so cook a hearty meal! Or bake some cookies. You'll get to enjoy some yummy food and warm yourself and your family up at the same time.
Utilize Your Blinds and Curtains
During the warmest part of the day, if the sun is shining outside, open the blinds and curtains to the windows where the sun is shining through. But be sure as soon as the radiant heat from the sun is gone, that you close those blinds and curtains back up, otherwise you'll lose heat from the home.
Stay Active
Sitting in one spot in your home when it's chilly in there will only make you feel cold! Try staying active, even if it's taking laundry upstairs one piece at a time, or having a dance party in the living room with your kids.
Do Some Laundry
Okay, here us out. On a cold day, is there anything better than pulling a warm sweater straight out of the dryer and putting it on? Try it! It's quite wonderful and a great way to warm yourself up quickly on a cold day.
For reliable heating repair in Toledo, OH, look no further than AW Heating & Cooling. Contact us today!